The UAE's latest cultural landmark, Dubai Frame is an iconic structure that 'frames' impressive views of Old and New Dubai, while serving as a metaphorical bridge connecting the emirate's rich past with its magnificent present.
Welcome to the Dubai Frame Dubai Frame
What is it?
The UAE's latest cultural landmark, the Dubai Frame, is a landmark building that "frames" the spectacular views of Old and New Dubai, serving as a metaphorical bridge connecting the rich past of the emirate with its magnificent present.
The frame in Dubai is a 150-meter photo frame with a transparent floor and walls in the center of Dubai, offering stunning views.
Dubai frame opens the view from different angles: looking to the north side, you can see the old city and the Dubai Creek Bay, which divides the city center into two areas - Bar-Dubai and Deira. Looking to the South, a visitor to this landmark will plunge into the noise of a huge city with breathtaking skyscrapers and fascinating architectural monuments.
How to get there?
It is most convenient to get here by metro, the nearest station is called Al Jafiliya, this is the red line of the Dubai metro. Coming out of the metro station, you need to go to the exit number 4 in the park Zabil.
You can also take buses number 10, 21, 27, 29, 32C, 61, 88, C26. You can also use a taxi or order a comfortable transfer from us directly to the Dubai Frame. To do this, in the basket just add the service you need :)
Description
When you enter, you find yourself in a small museum, where you are shown on the screen the history of the construction of Dubai, it is quite interesting to watch as a huge city grows from the desert with skyscrapers.
Then you go to the elevator and take off to the top floor in 75 seconds. The walls are transparent, so you can shoot. And here you are at the very top, in the center is a long transparent floor, transparent walls on the sides, nobody restricts you in time.
After that, you go downstairs and you will find another film about the future of Dubai. If you presented a screen with a projector and a boring voice in English, then no! Only not in Dubai. Here the film is projected around you, you are standing in the middle of the city of the future with flying cars! Everything looks very cool, but shooting is prohibited again.
From the top of the bridge offers a breathtaking view of the sunset.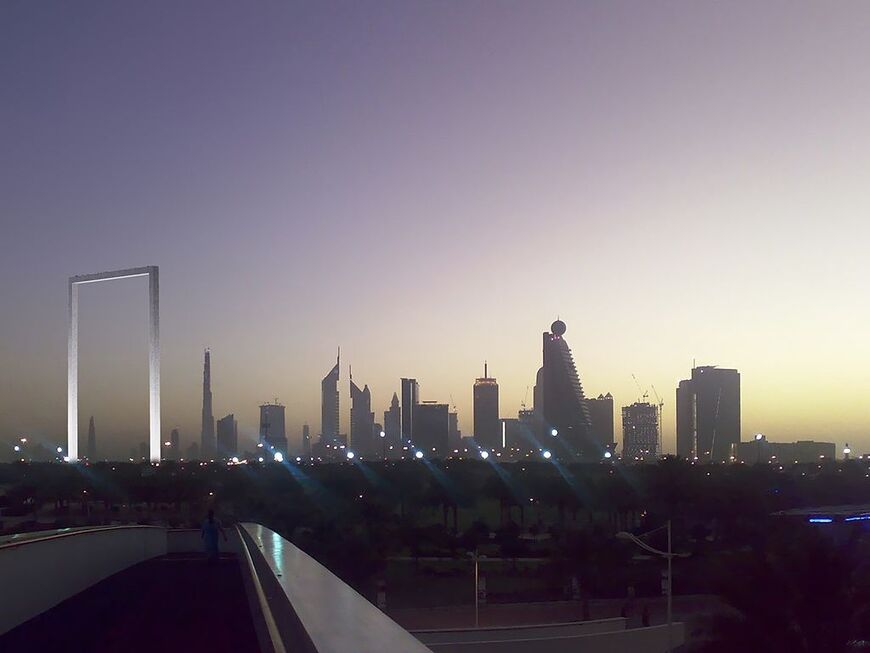 Enjoy panoramic elevators and stunning views of Dubai.
Enrich your experience by walking along the luminous glass aisle on the bridge.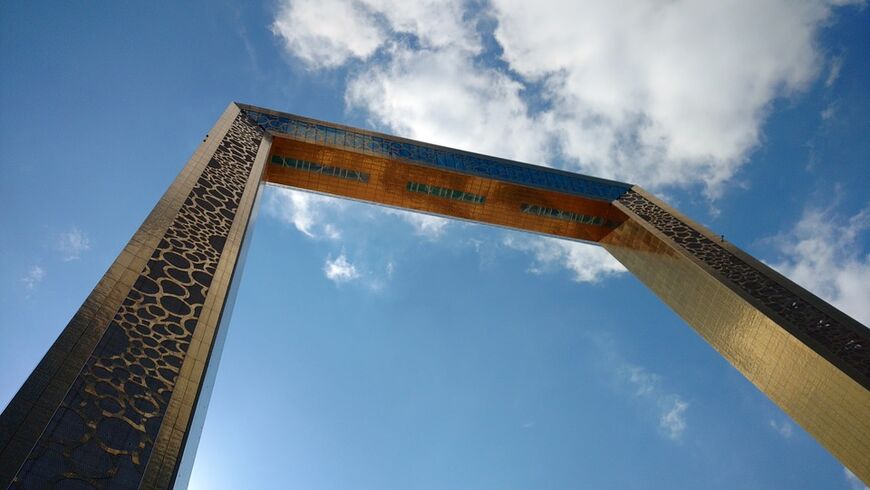 Draw shapes on prominent hierarchical interactive screens.
Get to know the sights of Dubai.
Take a selfie with the most beautiful views of Dubai.
Drink coffee at a height of 150 meters above the ground.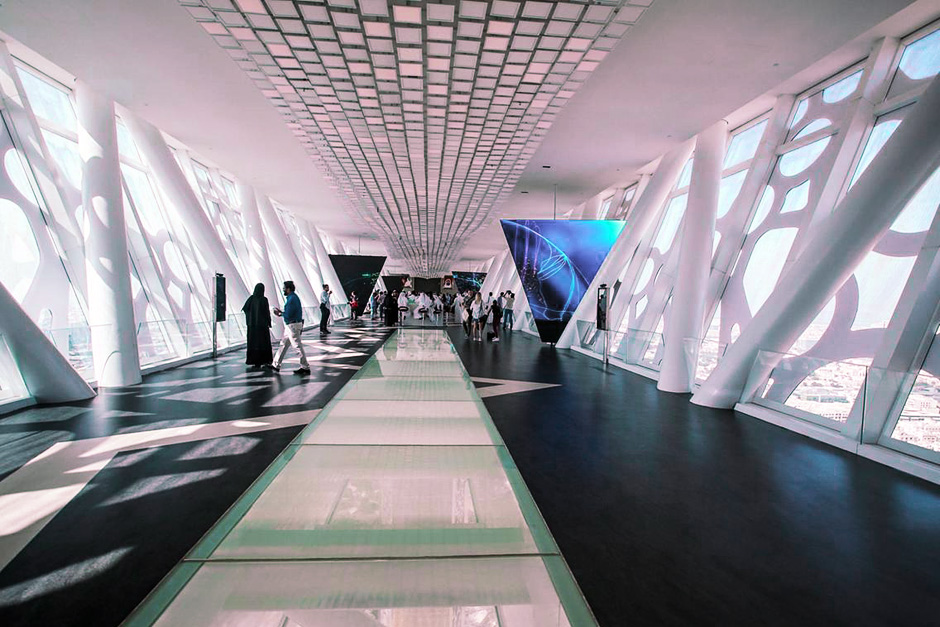 Admire the illuminated dancing musical fountain.
You will also definitely enjoy the excursion to the Burj Khalifa. We offer you a choice of 2 options) Burj Khalifa 148 floor. Prime time and Burj Khalifa 124th and 125th floors
Enjoy your vacation and unforgettable impressions)