Wild Wadi tickets for those who don't like to lose the time and get from life all incredible emotions.
Welcome to one of the most popular water parks in Dubai! You will get your tickets very quickly, we work for you to spend much more time resting, but not waiting. So, if you have enough courage to have fun let's have a small look on it :)
What is it?
Waterpark "Wild Wadi" is one of the most popular water parks in the UAE and not only, therefore, one of the places you must visit during your trip, especially if you have a family holiday with children :)
You have an amazing opportunity to see the Burj al-Arab from almost all attractions and of course to make incredible photos with it :)
Well, for a full description, scroll down :) Here you have already bought the tickets, but how to get the water park?
Allactivities.online will help you;)
How to get
You should know that traveling by local transport is quite hard. So, we recommend you to use the taxi or to book a comfortable transfer. It's quite easy, just add type of car you like into your basket :)
If you have enough courage to go by yourself, let's do it! You can get to the park by bus on routes 8 or 88 and get off at the Wild Wadi stop. The nearest metro station to the water park is "Mall of the Emirates".
If it's needed just click on the map and change the route accordingly to your location :)
Description
Well, we figured out how to get the water park, but the main question here 'why'. Why the Wild Wadi is the best choice for travelers and why the water park is unique :) Let's see!
Notice: it's better to come here on a weekdays and at early morning hours, when the place is not crowded by a lot of people so you will not stay in a long queues waiting to enter the park.
At the entrance, instead of a ticket, an electronic bracelet will be given to you. You could put money on it, it,s work like your wallet inside the park and all balance you left on it will be returned to you. So, don't be afraid of losing your money :)
Notice: The temperature of the water in the pools and attractions is always comfortable. In winter it is heated and cooled in summer.
Wild Wadi is suitable for adults and families with children of different ages. The slides are very varied, so here is fun for everyone!
We will show you now the list of the most popular slides here :)
Let's go! Master Blasters
There are just a couple of such slides around the whole world!
Here, the water picks you up on an inflatable tube! It's amazing to go down and up with the power of water :)
Notice: the attraction has restrictions on weight is120 kg, and in height is 110 cm. Children who are shorter than that, can only ride on a double tube accompanied by an adult.
Attention! For the most daring :) Jumeirah Sceirah is 33 meters high and 120 meters long! While climbing on it look around to see a gorgeous view of Dubai!
So, how it works? The guard with close you in a small booth and a voice from nowhere will start to count :) Then you just fall down :)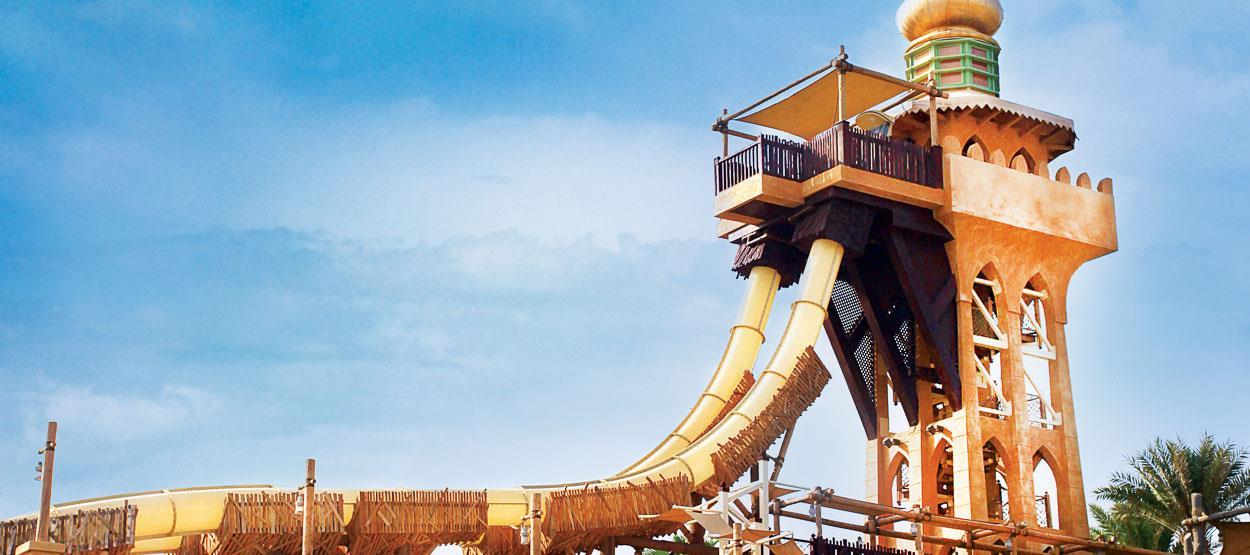 It looks like this:
I do not know about you, but from watching the video I already got a goosebumps on my skin :))
The Wild Wadi does not stop beating the records. The Breakers Bay is a largest wave pool in the Middle East, the waves in which is reached 1,5 meters in a height.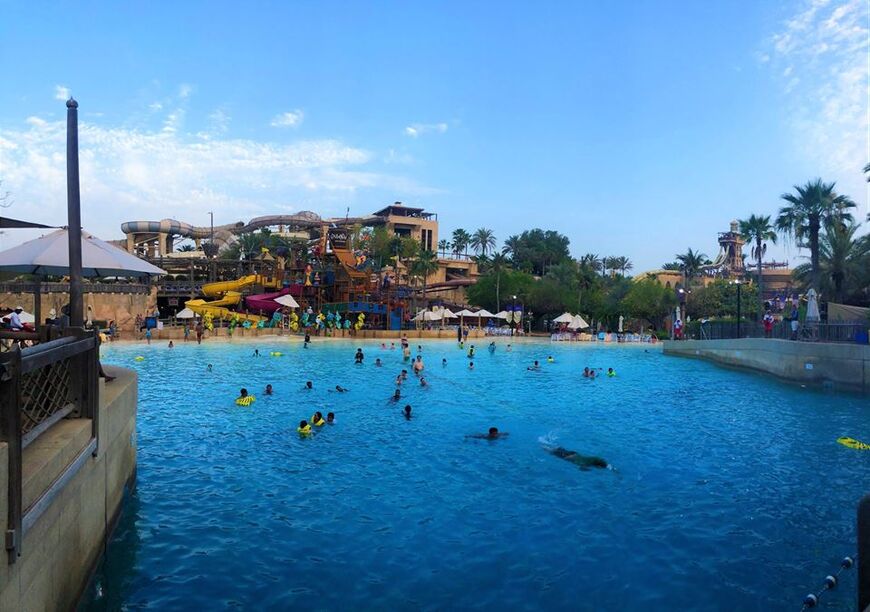 For those who like surfing or those who want to try it for the first time there are the Flowriders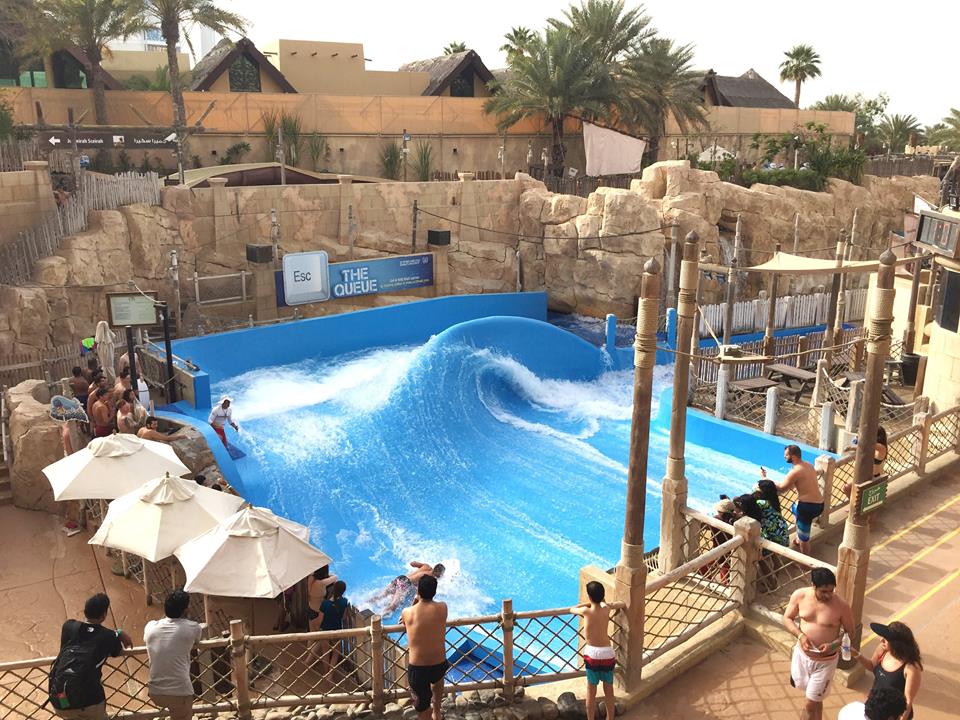 Definitely it's worth a try! But be carefully, you can spend here the whole day trying to curb the wave :))
Already rested from extreme experience on Jumeirah Sceirah? And now you can see the hysterical Alley Tantrum Alley
You will definitely have fun here!
What about relax? Here you could find almost everything you need :) So, let's go to try Juha's Lazy River. Just relax here and keep calm :)
Well, for children here you will find a whole complex called the Juha's Dhow and Lagoon
Here you can also rent a towel and a booth for storing your things.
Please note that food and water cannot be brought into the park with you, it is prohibited by local regulations. You can eat and drink on the territory of the water park!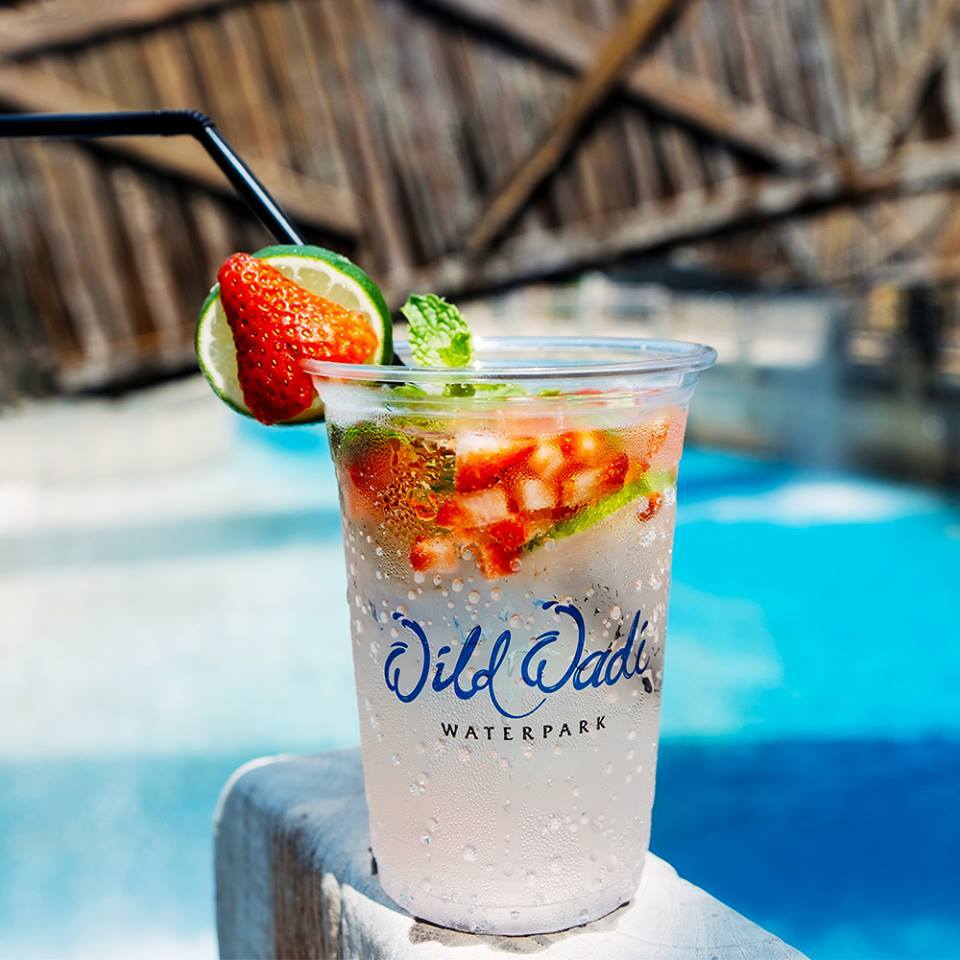 And finally, a short video review :)
Attention! Please note that there is a women's evening days in the park called Ladies 'Night. This is the time when Wild Wadi is open only to women, girls and boys younger than 8 years old. Usually spend every Thursday!
By the way, 3-4 hours is enough to visit the park.
We will wait for your comment and feedbacks :) Share us with your experience.